Take it back old school with our RetroPix!
Customize the border with text and images of your choice. At the event, our photographer can either stay stationary or roam around the event. Every few minutes, the photos are printed and put on the board for attendees to come pic up.  All photos are live streamed to our website for downloading and sharing to social media.  Let us know if you want a magnet on the back!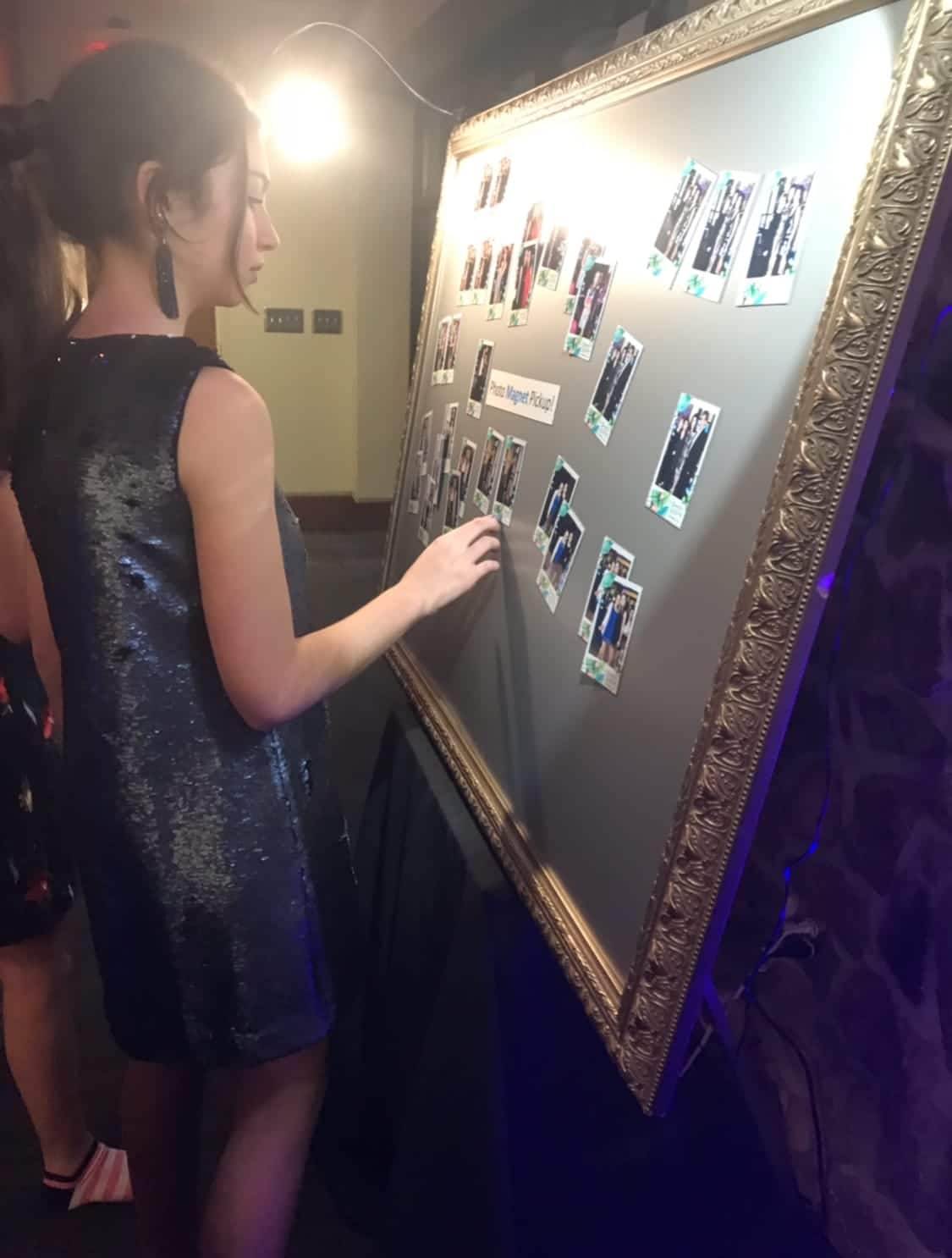 I worked with the Mag-nificent Instant Photo team for a professional networking event and they were AWESOME! Easy and professional to work with. They made the evening truly Mag-nificent! I HIGHLY recommend using them and look forward to working with them again soon!
Mag-nificient came to a work Gala type event. They were so wonderful. They got so many good shots of everyone just hanging around and everyone loved being able to take the magnets home with them. They are currently sitting on multiple file room drawers, so we see them daily. Thank you!
We have a lot of options to enhance any event!
See what's right for yours.
All events include instant sharing and an event specialist.