Fraternity & Sorority Events
We know Greek!
Have to throw the best fraternity or sorority event of any season? Add fun and a custom memento with one of our photo experiences. Need a border that matches the theme and color scheme of your party? Done.
Want a professional photographer to roam the event getting all the action? Ok. How about a social sharing photobooth, or a video album of messages from your guests, we've got it.  We can even let guests share their event photos and print them instantly using the MagApp. See all the ways we can improve your day…
With the MagApp your attendees can be geo-tagged at your event as soon as they show up!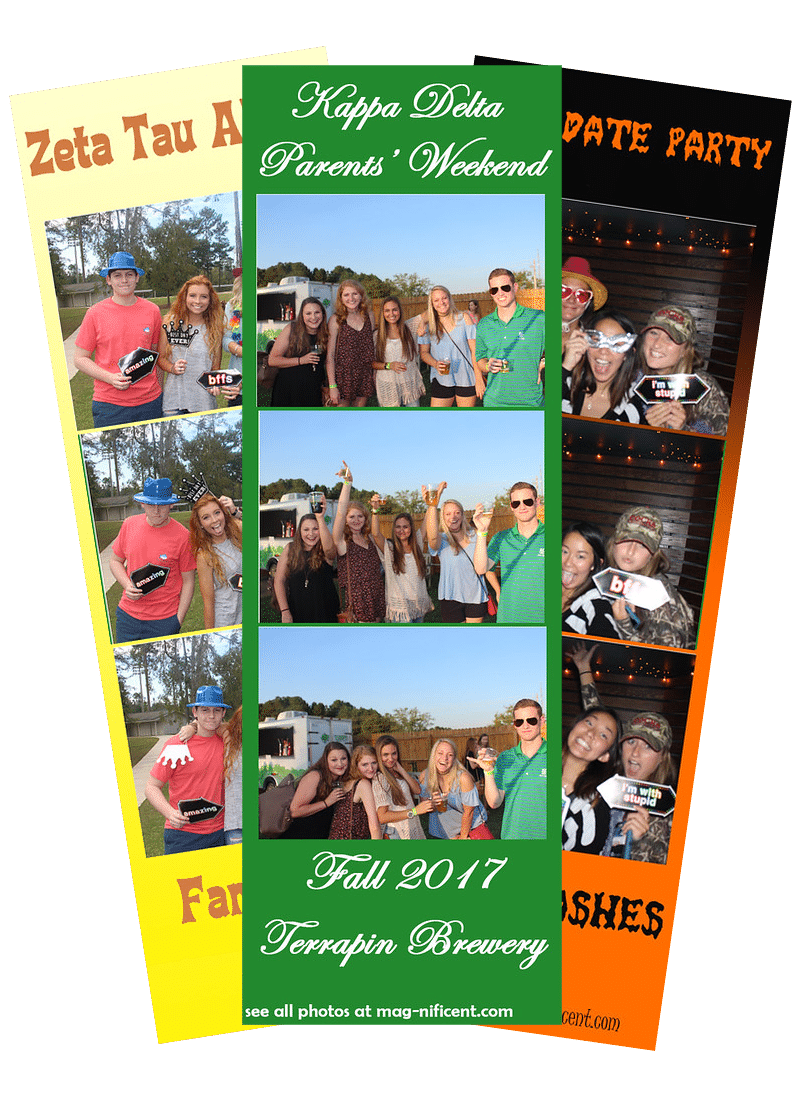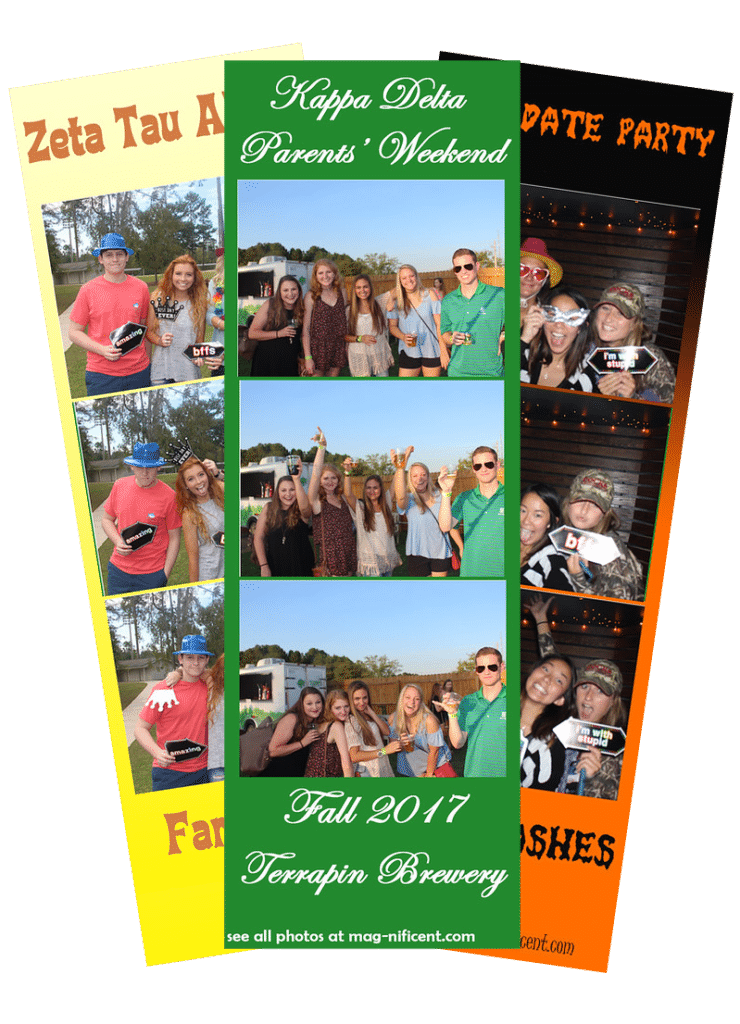 We hired Mag-nificent for our Holiday Party last weekend and they were amazing! The whole process was so simple and effortless. The product they delivered was exactly how it was explained to me. I would absolutely use them again and I heard lots and lots of great feedback from our guests. The best part is having a souvenir from such a memorable event!! Thank you!
Andrew at Mag-nificent did an amazing job at our wedding party. There wasn't a moment I didn't see him running around (he was hustling taking pictures) at our 200 guest wedding party. Our guests loved the magnets, and it made a huge difference at our wedding! Everyone loved them as the wedding favors! I go over to people's houses, and they have them all over their fridge! Andrew was communicative and extremely easy to work with and he answered all my questions quickly and clearly. We have and would definitely recommend Andrew and his team for a flavor of fun at your wedding that your guests will love and cherish!
The Atlanta Hawks have worked with Mag-nificent Instant Photo Magnets for years. All youth basketball summer campers receive Mag-nificent Instant Draft Day Magnet Photos. We love the Mag-nificent people, service and product. The process is affordable, reliable and turnkey. Thank you Mag-nificent for helping preserve memorable moments for our Jr Hawks participants and their families.
One of the best decisions we made for our wedding day was to work with Mag-nificent. Our guests LOVED being able to take home a magnet photo at the wedding. We've had so many compliments about how cute our customized frame turned out too. I would HIGHLY recommend this company for your wedding day or for any other event.
We used Mag-nificent as wedding favors for our guests and all of our guests LOVED the idea! Every time my wife and I go to a friend or family's house we look at the fridge in their kitchen and all of them have a nice little memory from our wedding as a fridge magnet. The photographer was also fantastic and whipped out new magnets within 10-15 minutes of the snap!
One of the best ways to capture and keep awesome memories from my birthday party. Everyone loved the magnets and I'm getting calls to send them out to people who couldn't attend the party. Andrew was personable and extremely professional and I can not wait to refer him to all of my event coordinators!  Thank you Mag-nificent for making my party so special!
We have a lot of options to enhance any event!
See what's right for yours.
All events include instant sharing and an event specialist.